~THURSDAY 10/18/18~
THE TOKEN LOUNGE~28949 JOY RD WESTLAND,MI 48185 (734) 513-5030
Doors open at 7pm Reserved Table Seating $30
Advance general Admission tickets $20 and $25 at the door
~
FRIDAY 10/19/18~TICKET'S ONLY $10.00 !!!!
BATAVIA DOWNS~CONCERT INSIDE THE THEATRE~DOOR'S AT 7:00~SHOW START'S AT 8:30~
8315 PARK RD BATAVIA,NY 14020 (585) 343-3750
NATIONAL RECORDING ARTIST APPICE FEATURING VINNY (BLACK SABBATH/DIO) & CARMINE APPICE (ROD STEWART/OZZY/VANILLA FUDGE) (DRUMS)
JIM CREAN
(VOCALS)
JIMMY CAPUTO
(BASS) &
STEPHEN DEACUTIS
(GUITAR)~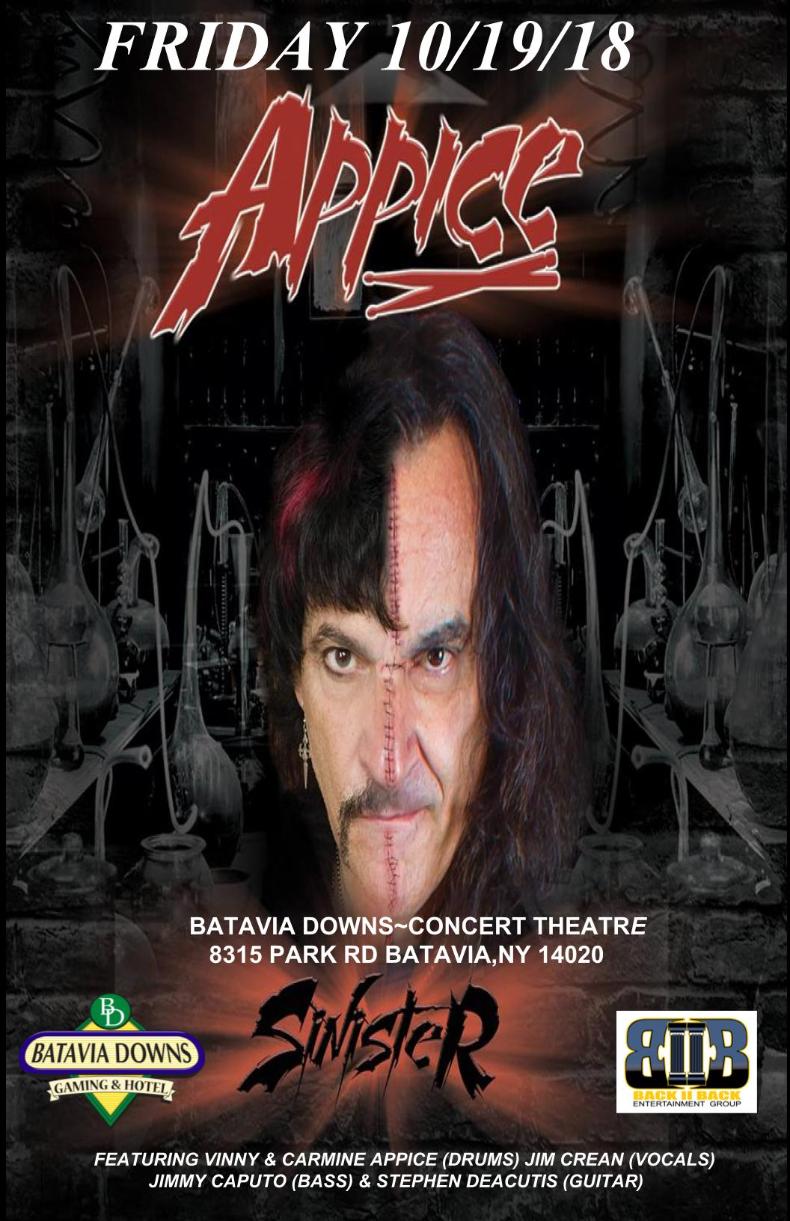 THE HALL OF HEAVY METAL HISTORY CEREMONY!!!!
PURCHASE APPICE "SINISTER" ALBUM ON VINYL,CD & DIGITAL DOWNLOAD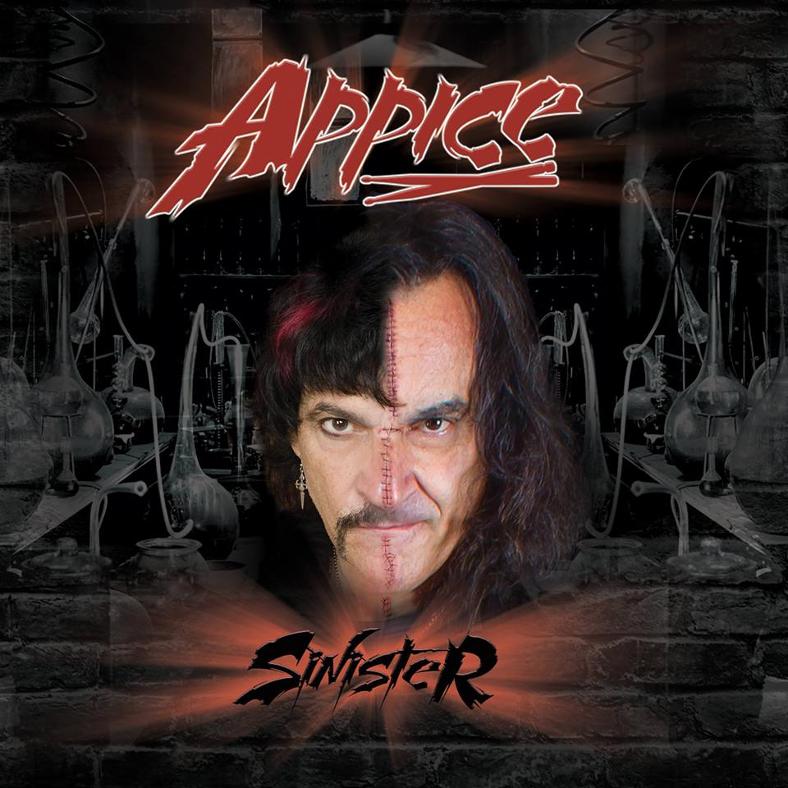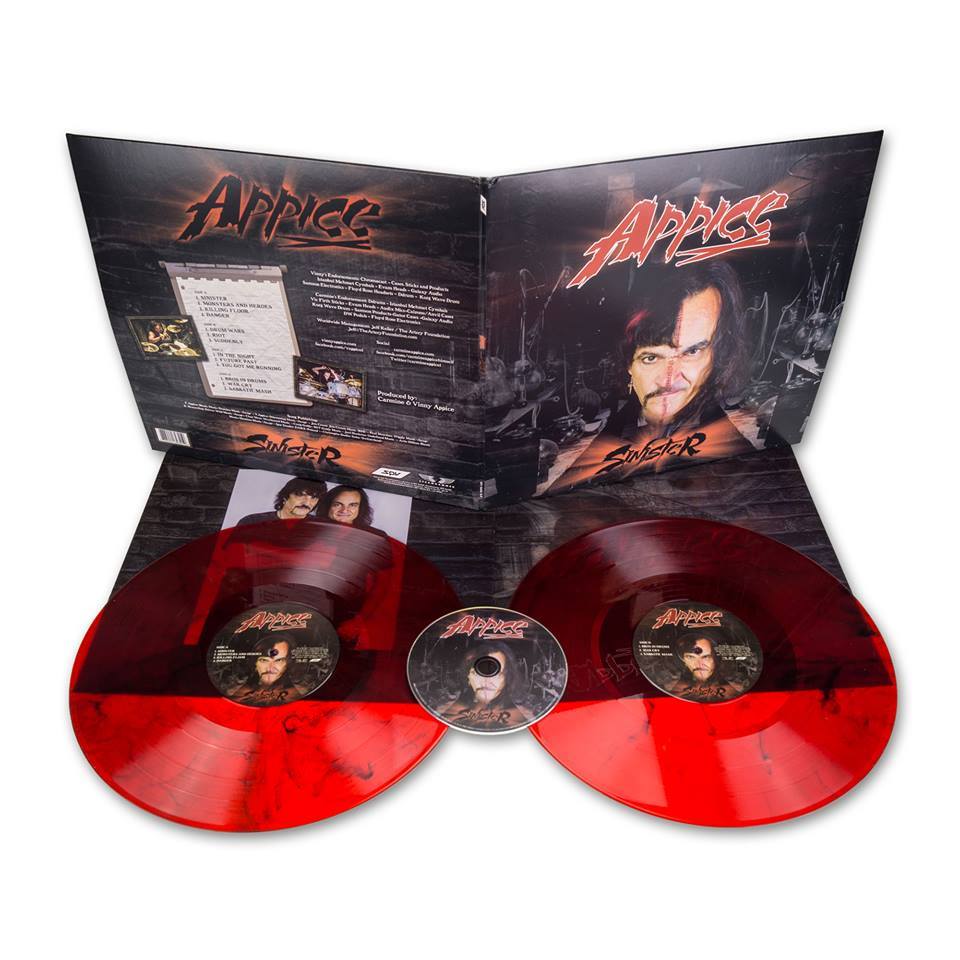 ~CHECK OUT THE MAKING OF APPICE "SINISTER" AUDIO COMMENTARY!!!!
PURCHASE APPICE DRUM WARS LIVE! ALBUM ON CD & DIGITAL DOWNLOAD